Ben is running for the Democratic nomination to replace Senator Bryce Reeves.
Proven record of success fighting for progressive values in conservative areas.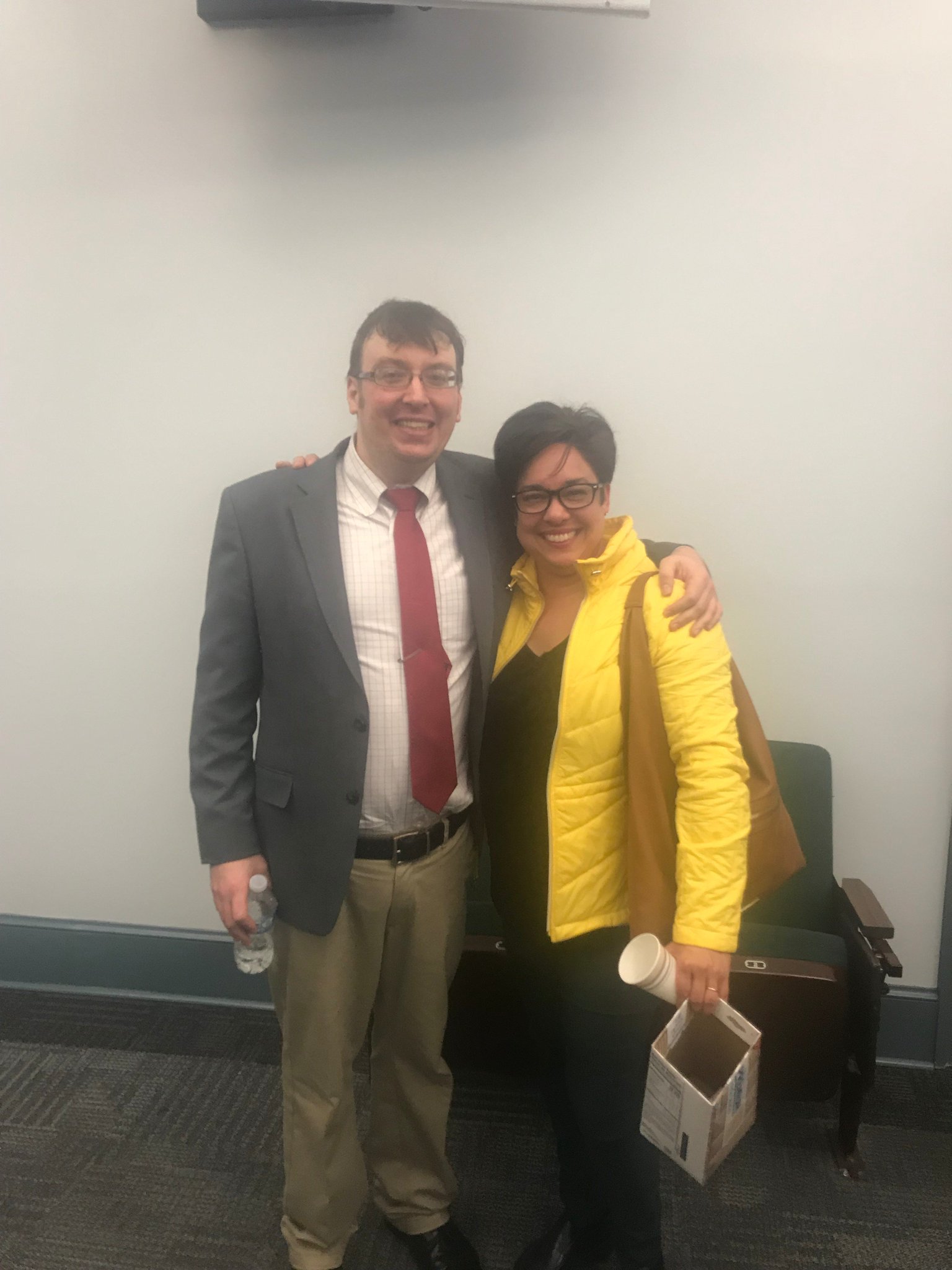 Ben ran for Chair of the Democratic Party of Culpeper in 2018 and upon his election, immediately instituted forward-thinking reforms that revitalized our local party. On his watch, Abigail Spanberger exceeded expectations and won all 4 precincts in the Town of Culpeper. Innovative fundraising ideas, an active new Culpeper Young Democrats group, postcard campaigns for voter education, exciting social events throughout the County, and technology-driven precinct operations all raised the profile of the Democratic Party in Culpeper.
Before chairing the Culpeper County Democrats, Ben ran for the House of Delegates against Nick Freitas. He was the best-performing Democrat in 20 years and the first since the 1990's to win any precinct at all in his conservative House district. He was one of the few Democrats in Virginia to match Ralph Northam's top-of-the-ticket performance and even ran ahead of Governor Northam in some precincts.
Ben is the only candidate in the primary with a proven record of success growing the Democratic Party in conservative areas.
Breaking barriers: first LGBT candidate in our Senate district
Ben lives in Culpeper with his partner of more than 15 years, Chris. One of the reasons that Ben decided to run for the 17th district is Senator Reeves' proven record of anti-LGBT legislation, and the fact that Senator Reeves campaigned in 2017 on prohibiting gay people from serving the public as judges. We need to be able to treat each other as neighbors and with compassion, empathy, and a sense of decency.
Family of teachers and academics.
Ben was born in Monroe, Louisiana and graduated high school in Natchitoches, Louisiana. He comes from a big family of public school teachers. His granddad was highschool principal of Mangham, Louisiana and even wrote the book on it. His mom is an English professor in Tennessee and one of our leading authorities on Children's Literature.
He went to undergrad in Manhattan for computer engineering and grad school in Seattle for computer engineering, where he worked in a research lab, a startup, and was a National Science Foundation research fellow. He has published several scholarly papers in the fields of AI and natural language processing.
Decency instead of divisiveness
The vision that ultimately drives Ben is a politics defined by decency instead of divisiveness, guided by a fundamental belief that we are all neighbors at the end of the day. It's time to end the partisanship that cripples us, put people first, and work together as neighbors and concerned citizens to expand opportunity across Virginia.
We need more vocational training. More healthcare and mental healthcare. We need to legalize marijuana, end the school-to-prison pipeline, and get serious about criminal justice reform. We need reliable broadband in rural areas, tools for small farmers, and aggressive action on climate change. We need the tools and the freedom to take care of ourselves. See his issues page for more.